SKIN + APHRODISIAC DUAL PACK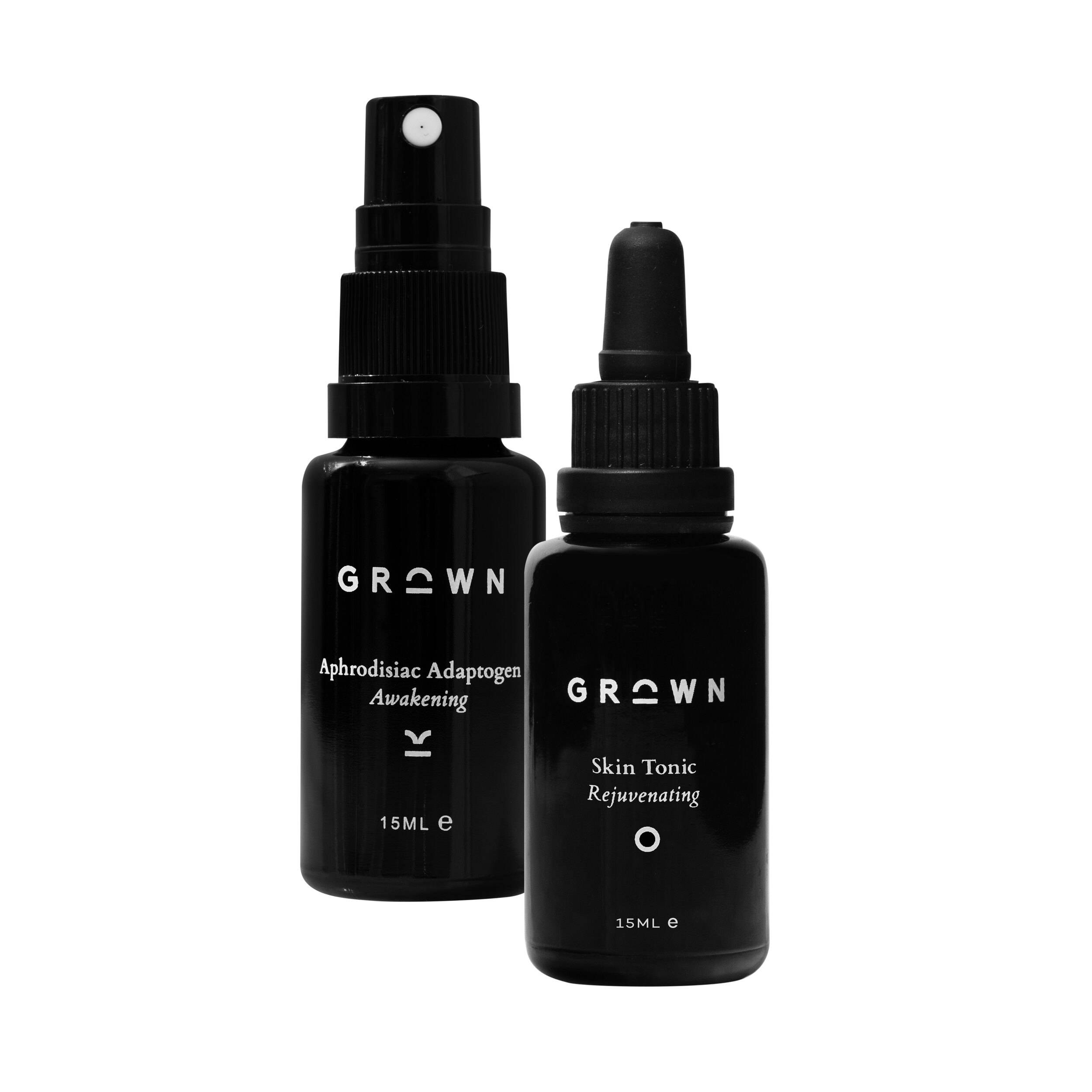 SKIN + APHRODISIAC DUAL PACK
SKIN TONIC + APHRODISIAC ADAPTOGEN
Dual pack of Grown to Rejuvenate and Awaken. The key ingredients are adaptogenic herbs and mushrooms, which help the body adapt to stressors and promote general wellbeing.
Upgrade your existing habits by mixing into tea, coffee, juice or smoothies as a simple way to incorporate them into an everyday diet - add 10 drops to any drink or take directly under the tongue.
- Skin Tonic - Rejuvenating 15ml
This balancing adaptogenic formulation helps protect your skin by keeping an internal (and external) balance to promote beauty. This unique blend of adaptogens and traditional herbs help rebalance the body's responses to physical and emotional stressors, helping maintain and restore natural radiance from the inside out.
- Aphrodisiac Adaptogen - Awakening 15ml
Aphrodisiac Adaptogen is a balancing adaptogenic formulation that helps increase energy levels and improve stamina, whilst naturally alleviating the effects of stress using traditional herbs thought to support and balance libido, hormones and sexual energy to promote your vigour any time of the day.
Do not use during pregnancy & breastfeeding.
This product is not intended to treat, cure, or prevent any disease.
sale