Aphrodisiac Adaptogen - Awakening 15ml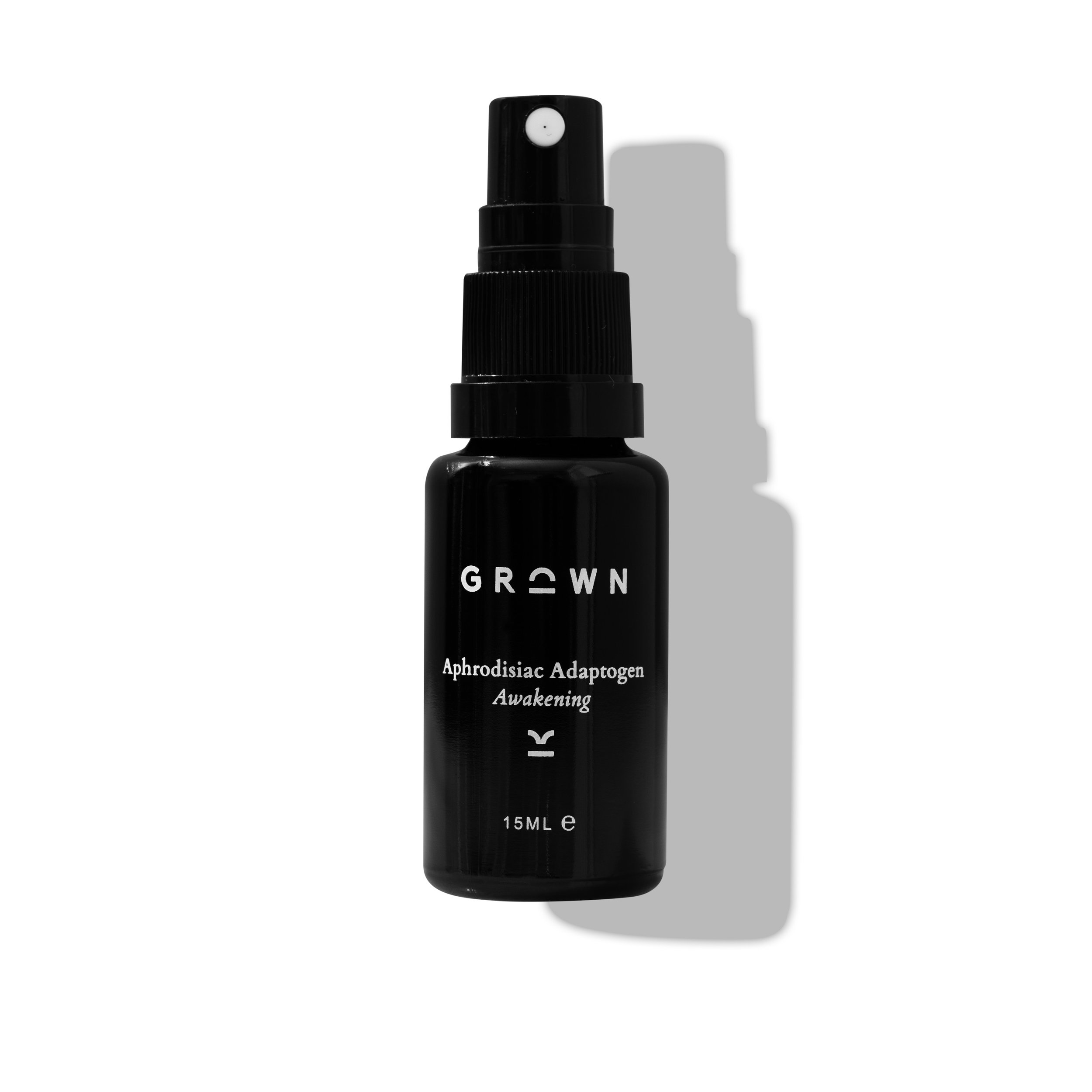 Aphrodisiac Adaptogen - Awakening 15ml
Aphrodisiac Adaptogen is a balancing adaptogenic formulation that helps increase energy levels and improve stamina, whilst naturally alleviating the effects of stress using traditional herbs thought to support and balance libido, hormones and sexual energy to promote your vigour any time of the day.
Daily Protocol: Spray 5 times to any liquid or take directly under the tongue.
Serving Size: 5 Sprays (0.5ml)
Servings Per Bottle: 30 Servings (1 month Supply)
Dry Ingredients: Ashwagandha (withania somnifera) dried root extract, Brahmi (bacopa monnieri)
dried herb extract, Goji (lycium barbarum) dried fruit extract, Lemon balm (melissa officinalis) dried herb extract, Oyster (pleurotus ostreatus) dried mushroom extract, Passion flower (passiflora) dried herb extract, Reishi (ganoderma lucidum) dried mushroom extract**
Liquid Ingredients: Vegetable Glycerine
Do not use during pregnancy & breastfeeding.
This product is not intended to treat, cure, or prevent any disease.